I designed and developed a website for Andrew Jenkinson, an accountant in Manchester. We met and spoke about his needs and requirements for his website and that started the design process. After we finalized a design I built the site from scratch working to agreed deadlines right up-to the launch day. I was also responsible for arranging his server requirements and uploading the site.
For:
Andrew Jenkinson at A.S.Jenkinson & Co Accountants
Role:
Website Designer & Developer
Date:
August 2015
www.ASJenkinsonChartered.co.uk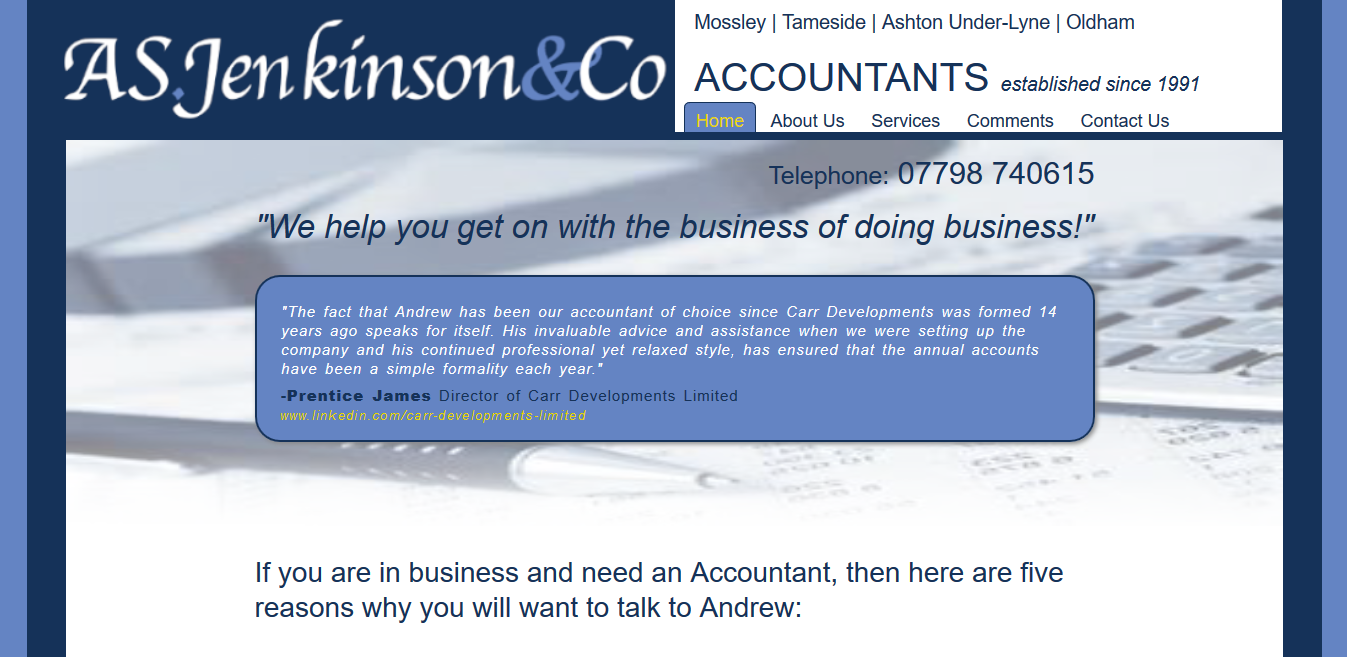 The whole site is built purely on HTML5 and CSS3.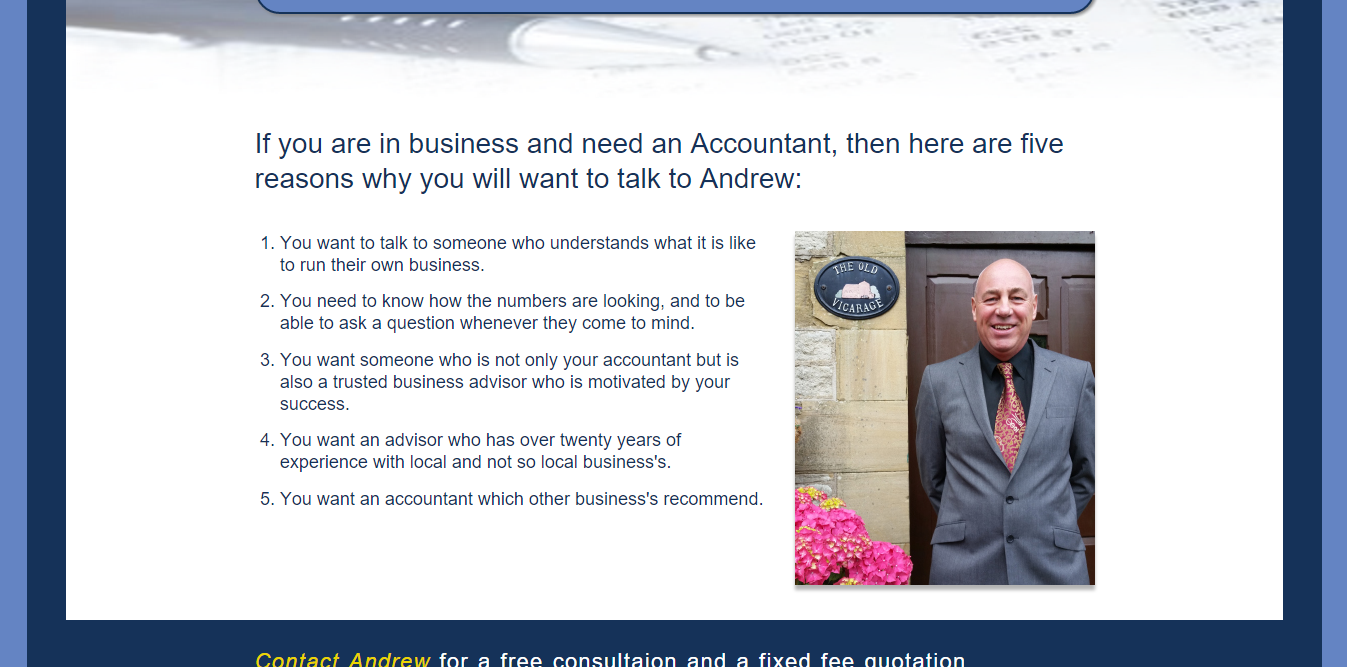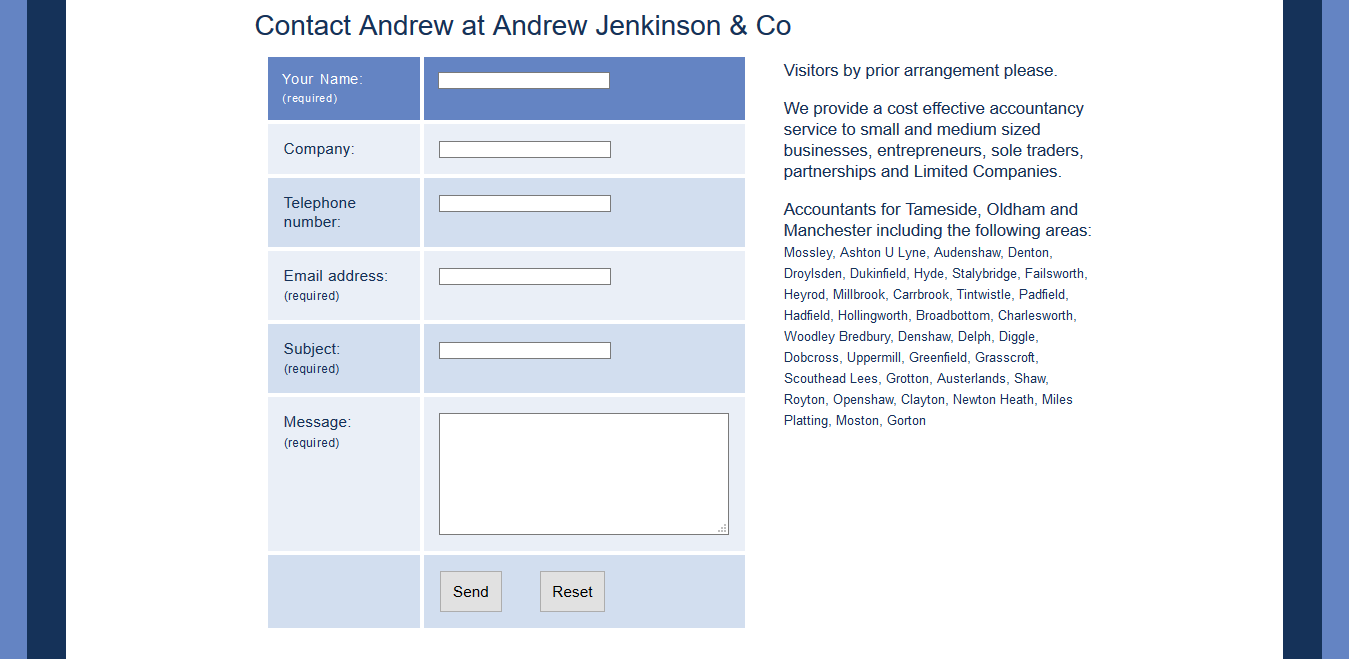 The contact form uses a simple PHP script to hide the personal email address from any visible code for security reasons.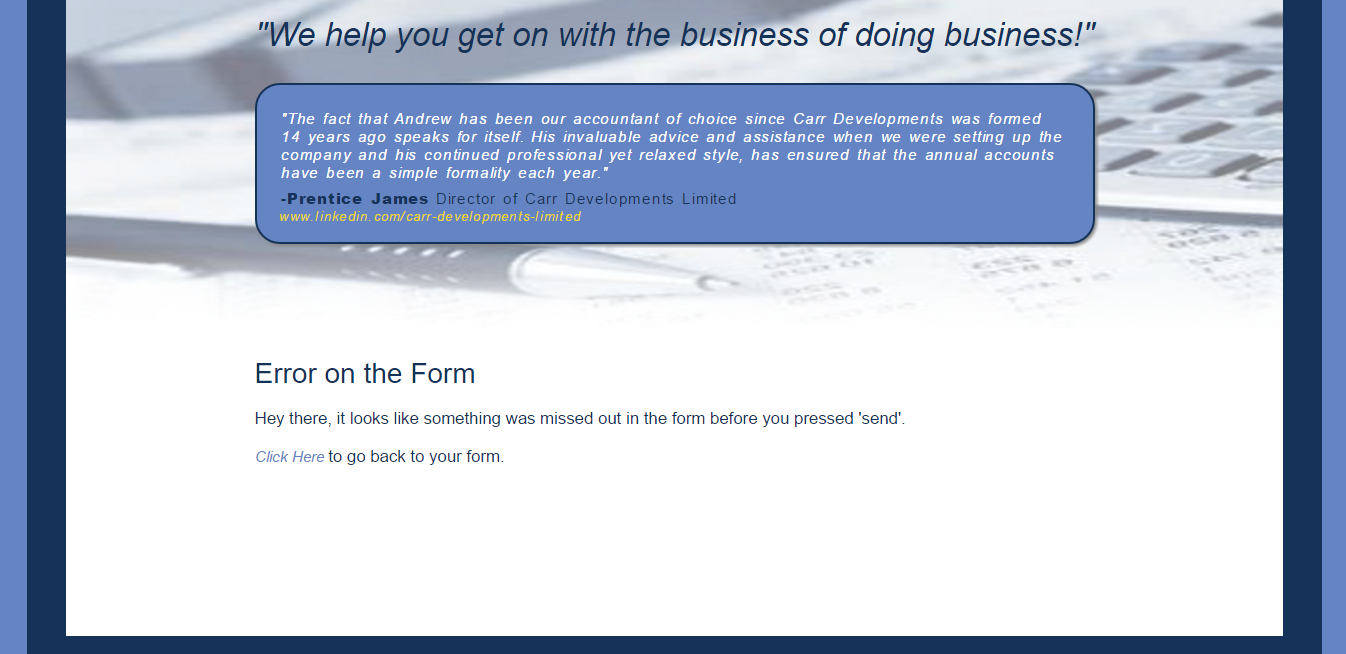 PHP scripts have also been used to perform some validation on the contact form.